Confocal imaging (Reflectance Confocal Microscopy, RCM) is a simple procedure.

It doesn't not require time consuming and costly staining and other slide preparations.

However, that being said, is it as reliable as histology.
So the answer to the question in the title is…YES it is in experienced hands (just like for an experienced pathologist)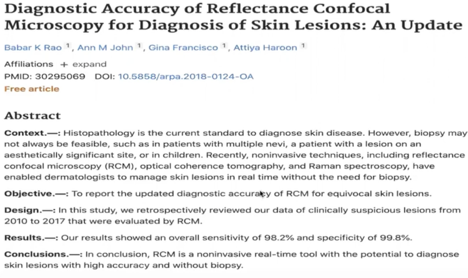 Indeed, you can see sensitivity and specificity are over 98%. 
Babar Rao, MD. The Emerging Role of Tele-confocal and Tele-pathology in Global Dermatology. 8th World Congress of Teledermatology, Skin Imaging and AI in Skin diseases – November 2020