People used to argue that digital pathology are not as good as glass histology slides.
However, if your technician is good, it doesn't matter if it is digital or not digital.
A beautiful slide remains a beautiful slide.
Digitization is done on an existing glass slide and it is scanned by using a scanner. So we can diagnose it.
The answer to the question is, yes.
If you can digitize the scan, then you can diagnose it digitally.
The following paper validates this statement: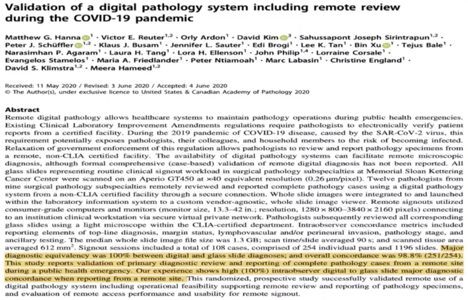 This is a very recent paper (2020) is about a prospective multi-centered trial: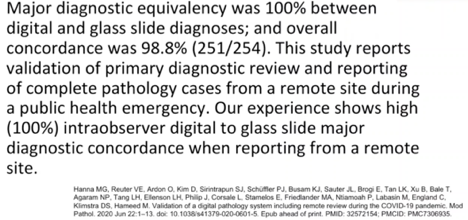 When taking into account many pathologies examined with a glass slide and a month later through a digitized slide the concordance was 99% of the reports and the conclusions (major concorance) was 100%.
This paper thus validates that digital pathology can be as good as traditional histopathology at diagnosing the lesions (General pathology).
Babar Rao, MD. The Emerging Role of Tele-confocal and Tele-pathology in Global Dermatology. 8th World Congress of Teledermatology, Skin Imaging and AI in Skin diseases – November 2020