What should we think about triaging through telemedicine by a Digital Hospital ? ((a telemedicine experience in Sevilla, Spain)
Is it a care provision model worth attempting ?
What are its advantages and disadvantages ?
Advantages
The good thing are short response times that the hospital unit may offer to primary care centers (PCP, GP, Family Doctor), impact on some clinical outcomes: the earlier the diagnosis, hence the earlier the treatment.
It also improves patient access to outpatient specialist clinics, when deemed necessary by the triaging process of the digital hospital.
Also, the interdisciplinary work that these sort of co-working facility (physical office which doctors of different specialties sitting and talking together) promotes interdisciplinary collaboration which helping to manage patients with multiple comorbidities.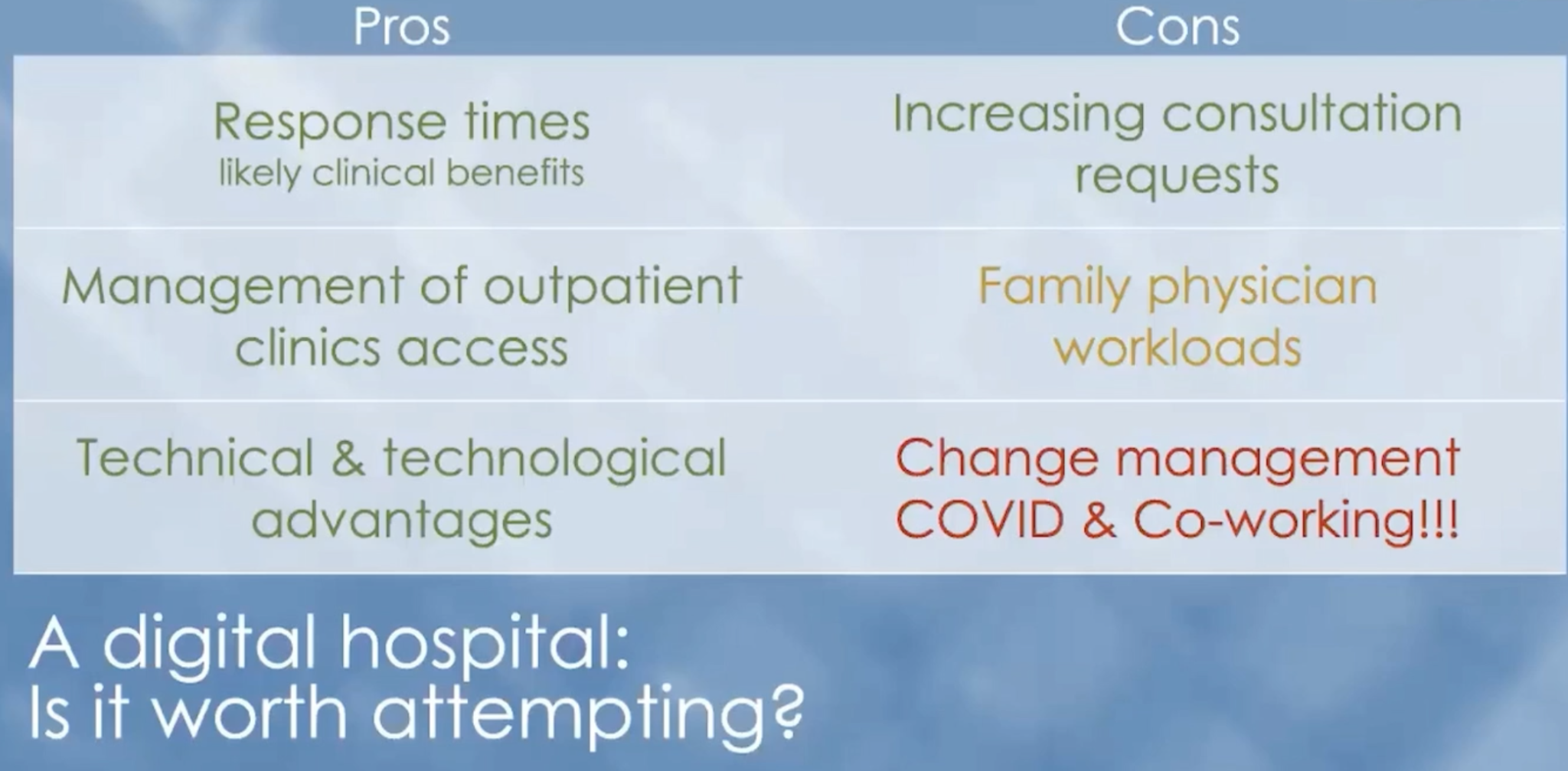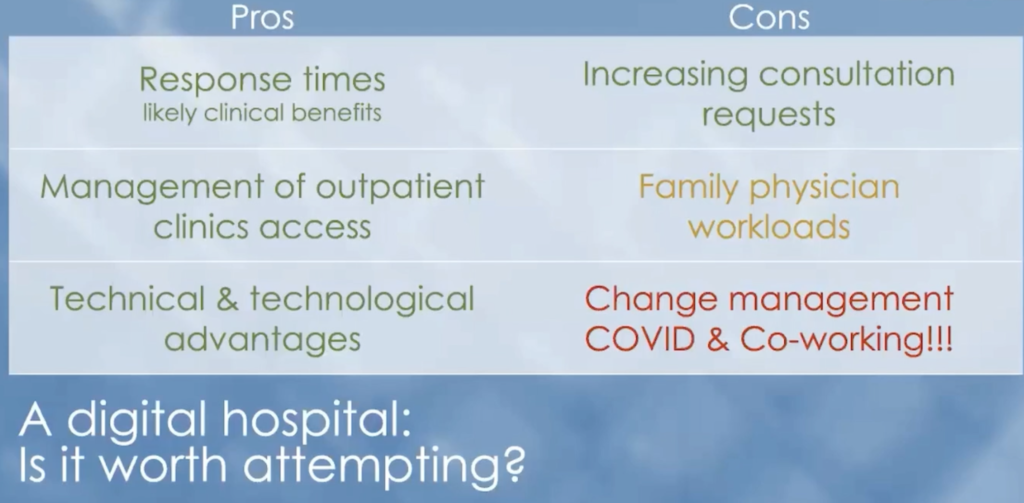 IT technicians also appreciate a dynamic setting up and monitoring of all the technology needed, hardware, software, networks…rather than offering solutions with little feedback….a computer here, a printer there !
Disadvantages
The more convenient, the demand could increase:

For specialists in the digital hospital.
For PCPs once the patient becomes aware of the ease of access to a specialist opinion.
the COVID pandemic is not favoring co-working based models.
David Roreno-Ramirez, MD. Everything started in Dermatology. 8th World Congress of Teledermatology, Skin Imaging and AI in Skin diseases – November 2020