What will be the proportion of Telemedicine in Dermatology (Teledermatology consults out of the total when we emerge from the pandemic ?
How much do we need to be in person?
What happened during the Pandemic ?
During the 2020 pandemic, the number of in person consults in the United States feel by around 60% (sometimes 70% in some states ).

During that time, practices had to be closed, as sanitary resources were geared towards COVID patients.

During the height of pandemic waves, telemedicine made up 50% of total care.
This number is rebounding but still 10 to 20% below pre-pandemic levels.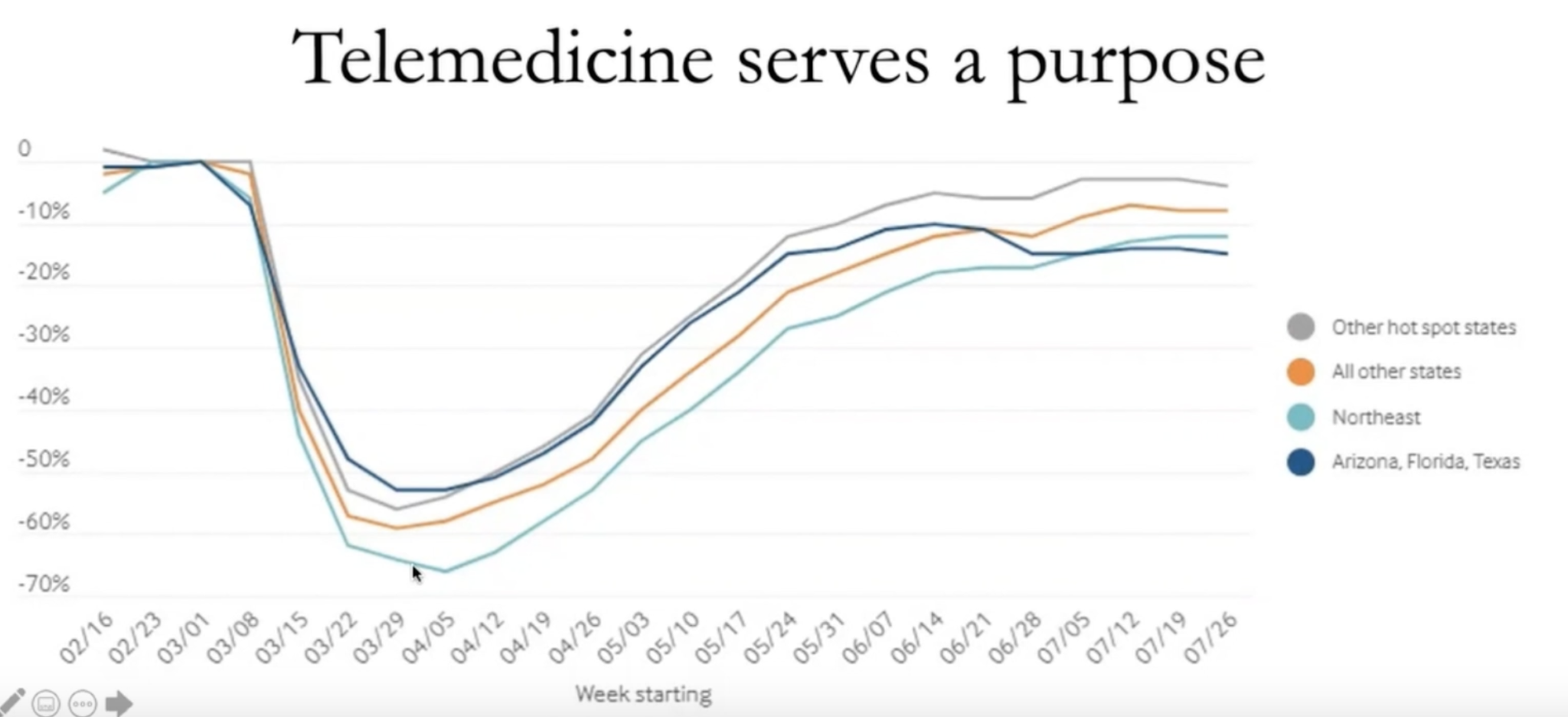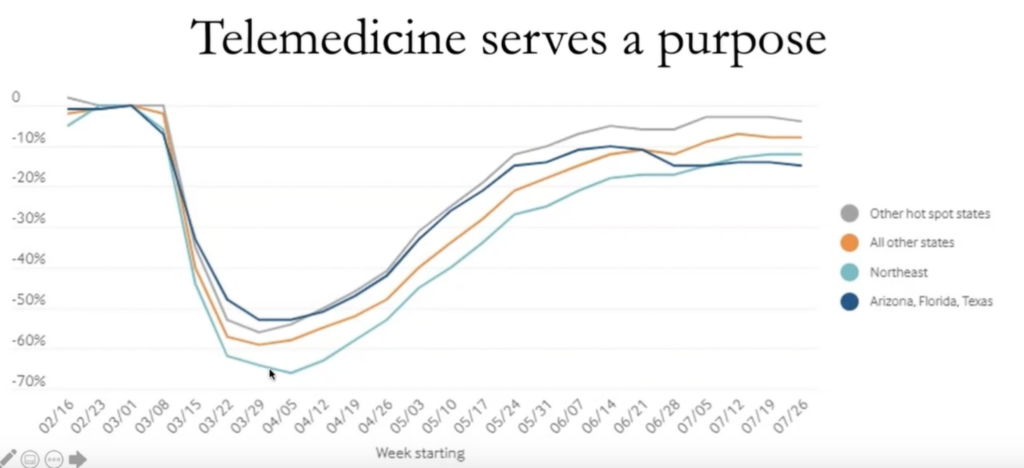 Going forward, this may remain and that telemedicine can support 15 to 20% of patients in the long-term.
Jules Lipoff, MD. Education for Teledermatology and AI in Dermatology. 8th World Congress of Teledermatology, Skin Imaging and AI in Skin diseases – November 2020